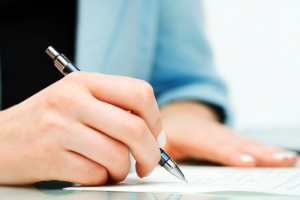 It takes hard work to establish a successful business. You have to set up a viable business model, manage connections to suppliers, and deliver a product to your customer base in order to turn a profit. However, there are many obstacles on the road to getting your business to profitability, and dissatisfied employees can be one of worst. Fortunately, there are many ways to handle these difficulties.
Why Employees Sue Their Employers
Dissatisfaction among employees can lead to many problems that will not only hurt your business, but will make it harder for your company to recover. These issues include: workplace disputes, poor performance, discrimination claims, and in the worst-case scenario, termination disputes. But there are things you can do to minimize the damage and keep these issues from draining your company dry.
Never Delay an Investigation– When dealing with a work dispute, alleged discrimination or even a common work complaint, it's always best not to drag your feet. If the employee feels that their grievance is unimportant to management then the dispute could deepen, and that can lead to lawsuits. Start an investigation into a complaint as soon as it's received, and if circumstances prevent an immediate investigation, politely contact the employee to let them know what the delay is and when you expect to be able to move forward.
Know Your Own Policies– Have policies in place to prevent workplace strife? Great, but do your supervisors know all these policies? Have they properly applied this training? Be sure to periodically check up on supervisors and with employees to make sure company policies are being followed. This will enable those policies to do what they were intended to do, protect your business.
Properly Terminating an Employee– Even at-will employers need a proper reason to let an employee go. Whether that be poor-performance or misbehavior, the cause of the termination needs to be documented and the employee needs to be informed. Otherwise, the employee could claim wrongful unemployment, which could lead to a long and expensive courtroom battle. Also be careful about the timing of a termination, since a recent complaint from the terminated employee could be linked to being let go in a courtroom.
When dealing with a disgruntled employee, there are many ways to handle the situation that will preserve your business. Promptness, documentation, strong policies and clear communication are a good start, but other business obstacles may require other solutions. Contacting a business litigation attorney can help guide you to many of these solutions, so don't be afraid to take that step.
A message from the Law Offices of Andrew Ritholz—aggressive and passionate litigation is what we do.